Gay Cruising Locations Singapore | Gay Clubs Singapore
Gay Cruising:-
Century Square @ Tampines, About 5 Mins Walk from Tampines MRT Station, Singapore. Toilets with peeping and but no glory holes.
Woodlands MRT, Singapore. Mixed local crowd and hung foreign workers.
Little India Arcade, Serangoon Road, Singapore. You have to pay to enter the toilet and the attendents know whats going on. Be discreet. Hung local and foreign indian guys.
Yio Chu Kang, Yio Chu Kang MRT, Singapore. Watch out! Cleaning at 10 am. Mostly guys in their early thirties.
Junction 8 Mall, Bishan MRT, Singapore. Kinda attracts the local guys who are in the mid 30s.
Tekka Mall, Serangoon Street, Singapore. Urinals are behind wall so time to "adjust" if you hear the door.
Ang Mo Kio MRT Station, Singapore. No Glory holes, but guys usually hang out at urinals. Some students and uniform guys.
Carpenter & Hong Kong Street, Singapore. Dark alleys after 7.00 pm. Clean toilet at The Riverwalk. Young guys and yuppies.
Suntec City Shopping Mall, By Singapore International Convention Centre, Singapore. This is the easiest place in Singapore to get some action, as a frequent visitor from the West. There is also a quieter toilet in the aforementioned City Mall Link, behind a shop called Purple Pots, just before you reach Suntec.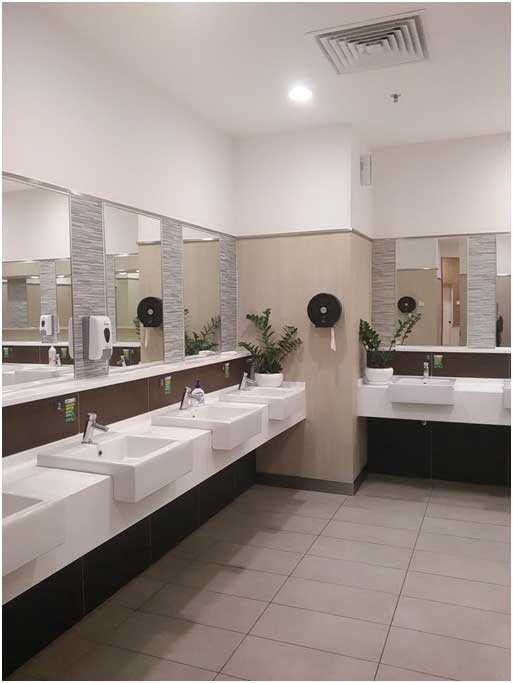 Raffles City Shopping Center, 252 N Bridge Rd, Singapore. Loos cruising.
Lucky Plaza Shopping Complex, Orchard Road, the main shopping street on this little Island-Nation, located at Paragon Mall a Typical washroom with a loud door. Plenty of recovery time if someone comes.
Tanglin Shopping Centre,Tanglin Rd., Singapore. Crowd: Expats and Local sexy men.
Delta Swimming Complex, Redhill, Singapore. Discreet gays go here for a swim. Mostly people go there for some sun tanning.
Funan IT Mall, 109, North Bridge Road, Singapore. Some cruising in toilets.
Tanjong Pagar Plaza, Tanjong Pagar Plaza, Singapore. Many cute execs with tie and office execs whose want to release stress.
Ford Road., Ford Road and the ECP Intersection, Singapore. For nude sunbathing, following the well worn path or follow someone who looks like they know where they are going. The beach is to the south.
International Plaza., 1 International Plaza., Singapore. Do not hang too long in the toilet and try toilet at parking level!
Get in the mood for gay cruising in Singapore by watching some gay hardcore sex movies. After you have watched them you will be so turned on and ready to go and get your rocks off in the public toilets and other cruise pick up areas.
Woodlands Checkpoint park, Singapore. Best to meet people there and go to your place. Better to go there only after dark.
Chinatown back street cruising, Singapore. Back streets in Chinatown at night between club street, along Ann Siang Street to Maxwell food court. Great cruising and especially look for young guys in cars, some rent boys but great fun.
City Link Mall Washrooms, City Link Mall lined to City Hall MRT, Singapore. As you walk from City Hall train MRT towards Suntec City Underpass, the first toilet you come to is just after the escalators up, near New York New York restaurant.
Sun Plaza Shopping Center, Next to Sembawang MRT Station, Singapore. Students and the working crowd.
Tanjong Beach, Sentosa, Singapore. The furthest beach away from Beach Station (Sentosa Express)and the opposite direction to Siloso Beach. Its past Palawan beach where the younger crowd hangs out.
SeaShell Park, PasirRis Drive 4, Singapore. A park on top of a hill. Lots of Army guys, joggers, local asians dudes cruise jog or stretching.
High St Centre, 1 North Bridge Road, Singapore. Toilets 1st floor. No security at entrance. Toilets are clean and safe.
Causeway Point, Singapore. The toilets on the first and second floors are very cruisy but the best is the fifth floor next to the arcade.
Carlton Hotel Singapore, 76 Bras Basah Road, Singapore. Hotel toilets and shower rooms
Takashimaya Singapore Ltd, 391 Orchard Road, Singapore, Singapore. Located in the toilets on the fifth floor next to tower B lifts.
Tanglin Mall, Cnr Grange Road, Singapore. Busy shopping mall with a few quiet toilet locations for play time.
Gay Saunas Singapore | Gay Massage Parlors Singapore
Gay Massage And Spas:-
- Lime Spa -Address: 7 Purvis Street, #04-01, Singapore.
One of the best and long-standing men's spa in Singapore. Try our signature fusion massage, a combination of Thai
- Gay Massage Men - Address: Stamford Road, Singapore.
Modern Tantra Massage Singaporeoffers the finest sensual massage and erotic massage services for gay men in Singapore.

- Hercules Club-Address: 4 JalanKlapa, Singapore.
Hercules Clubis an exclusive men's spa in Singaporewith a hotpool, jacuzzi, gaming area and other relaxing elements to excite your senses.
- Ten Mens Club – 32a Pagoda St, Singapore
Be prepared to have fun with sauna, theme nights and activities 7 days a week.
- Keybox–17 Upper Circular Rd, Singapore
Over 5,000 square feet, all housed in a single storey. Be blown away with a large communal jacuzzi pool, dry sauna, steam room, well-equipped gym and 15 rooms for your enjoyment and use.
Some spas allow you to take in some men's sex toys and at others they are provided to increase the excitement of the venues.
- Cruise Club – 285 New Bridge Rd, Singapore
Spread over 3 thoughtfully designed levels, CRUISE boasts a massive club space of close to 6,000sqf with many unparalleled facilities,
- The Male Therapist – 190 Clemenceau Ave #04-15, Singapore
Our premises are cozy, clean and quiet, complete with individual rooms and shower facilities.
Gay Clubs:-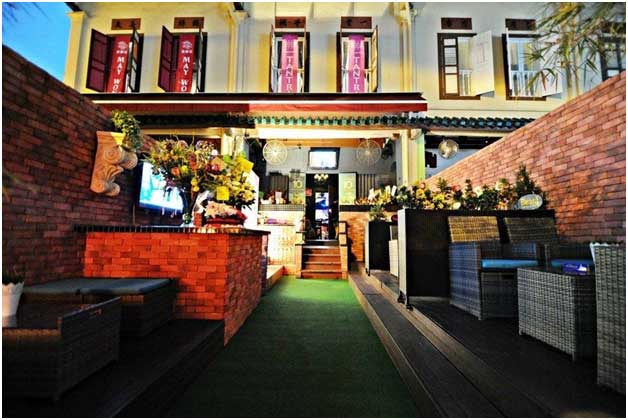 - Tantric Bar... Address: 78 Neil Road, Singapore.
The most popular gay barin Singapore. Tantricgets very busy on Friday and Saturday nights with party boys everywhere.
- Taboo Club.. 65-76 Neil Rd, Singapore
- Cow & Coolies… 29 Kampong Bahru Rd, Singapore
- Niravana Bistro & Bar… 43 Neil Rd, Singapore
- Ebar Karaoke… 57 Neil Rd, Singapore
- Backstage Bar… 80 Neil Rd, Singapore
One of Singapore'slongest-running and most popular gay bars. Recently renovated and relocated, Backstage Barhas both indoor and outdoor bars.
Add a bit of bling to your thing and surprise the gay guy you pick up by wearing a penis plug.
- DYMK… 41 Neil Rd, Singapore
Is a chill-out bar attracting a largely gay and lesbian crowd. Located among many other popular gay bays on Neil Road in the heart of Chinatown,
- May Wong's Café… 78 Neil Rd, Singapore
Openly gay bar with a small garden situated above the Tantric Bar.
- Out Bar Singapore.. 43 Neil Rd, Singapore
Is a gay bar with guest DJ's, special events and happy hour, located in Chinatown.
---