Gay Counselling Singapore | Gay Help Singapore
A website for girls which organizes real-world events like the annual Butch Hunt and Femme Quest contests. Other social activities include Girls Night Out parties, various sports and dance classes.
---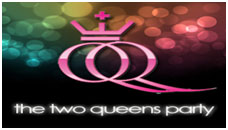 An organizer of all-girls events such as White Party SG and Two Queens Parties. Also owns 2 F&B outlets at Club St for the community, Bar NKD and FRY Bistro.
---
International Gay & Lesbian Human Rights Commission
---

This large English-language LGBTQ portal has grown by leaps and bounds since its founding in December 2000 by scientist-cum-entrepreneur Dr. Stuart Koe. It organised the iconic "Nation" mega-parties until public gay parties were banned in Singapore in 2004. It underwent a major shift in focus towards LGBT advocacy in late 2006, announcing that it would no longer be organising large regional circuit parties.
---

A platform based in Singapore for Asian queer, Gay, lesbian, bisexual and transgender, FabulousAsia is an online LGBT Lifestyle portal. The main objective is create a safe place for Lesbian, Gay, Bisexual and Transgender community to obtain information and interact. The web portal consist mainly original and 3rd party articles, a forum page, videos, a resident doctor contact form and latest LGBT news from around the world.
---
Gay and Lesbian Community.
---
Pink Dot SG is the most visible and well-known event of the LGBT movement in Singapore, and it has inspired similar movements around the world. A public event that brings together Singaporeans who support the freedom to love, it is attended by both straight and LGBT people and widely reported in local and international media. The first Pink Dot was held in 2009 and drew 2,500 people. 4,000 turned out the following year, and in 2011, the number more than doubled to 10,000. In 2012, over 15,000 people attended the first Pink Dot at night.
---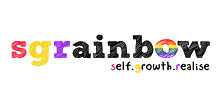 SGRainbow is a non-profit community social group for Gay, Bisexual and Queer (GBQ) men aged 18 to 35 in Singapore.
---
Singapore's first and largest transgender web portal and support group founded by a heterosexual man, Daniel Kaw.
---
The Purple Alliance is a group committed towards looking after the welfare of LGBTQ individuals. It commits to developing their stakeholders' talents, advocating responsibility and promoting understanding. Trained, qualified personnel run their activities. For instance, all volunteers in the Verify programme are highly trained in health, human sexuality and/or human rights, and many of them are fully qualified nurses. The group also runs a monthly Indian men's social group and works with community partners to host monthly film screenings on human rights and LGBTQ issues.
---

An online LGBT portal based in Singapore for Asian queer, lesbian, bisexual and transgender women. Founded in 2006 by a group of women from diverse backgrounds, age groups, economic status and ethnicity, it aims to empower queer women via a multi-pronged approach to encourage dialogue within the community and to educate the general public. They conduct regular non-profit events for queer women, including a highly successful annual summer camp. Today this portal has over 1800 members, and a diverse world-wide readership. Sayoni has pioneered and maintained research into queer women in Singapore, through their
---

Started by Dinesh Naidu, Charmaine Tan and Eileena Lee in Dec 2002 and currently managed by Charmaine Tan, Lai Nam Khim and Eileena Lee. Pelangi Pride Centre is a GLBTQ resource centre which provides a library/archives, information resources and a community space for sexual minorities. Pelangi Pride Centre is currently located at Free Community Church (FCC) and they operates every Saturday, 2pm to 6pm. Events are held regularly every 2nd Saturday of the month.
---
(Supporting, AFfirming and Empowering our LGBTQ friends and family; see, ) – a support group founded in December 2006 by a team of 4 heterosexual women to provide information and resources for straight people struggling to accept their queer friends and relatives.
---
Started by artist Jason Wee and friends Steve Wong and Kenneth Lau in 1999, its torch was handed to Counsellor Clarence Singam in the early 2000s and is now carried by Bryan Choong, and LeowYangfa. Oogachaga is a counselling and personal development organization for lesbian, gay, bisexual, transgendered and questioning ("LGBTQ") individuals. Oogachaga services are supervised by credible agencies. Oogachaga talks have become highly anticipated guidance and mutual revelation sessions for the gay community (see Singapore gay conferences). Oogachaga runs support groups for gay men and lesbians. On 18 Feb 2006, Oogachaga started the OCMSM (Oogachaga Men-who-have-Sex-with-Men) hotline, Singapore's first hotline manned by gay volunteers. And on 13 November 2010, Oogachaga launched its email counselling service. These community outreach services enable MSM to talk about issues regarding their sexuality issues or to find out more information on HIV and STI. Oogachaga also conducts annual workshops for professionals such as educators and counselors in many LGBTQ-related fields. It is also one of the few LGBTQ rights organizations in Singapore that has a physical office
---
A private, non-profit counselling and development agency conceived in 2001 by counsellor and psychologist Clarence Singam. Its most active wing is now Oogachaga.
---

(ADLUS) – the Singapore sports and outdoor activities network for gays and lesbians. It was started by Kelvin Wong, who later handed over its management to Ethan Lim. The mailing list is the main communication hub for the network. The website was revamped in September 2006 to become more user-friendly. ADLUS activities encompass many sporting activities and the group is also actively involved in promoting sports and outdoor activities in the GLBT community. The website also list major events in the Singapore sports scene. They were the network that helped send Singapore's first sports team to the Gay Olympics in Sydney.
---
a Christian network offering the support of small groups and a Sunday service at Century Technology Building. Inaugurated in 1999.
---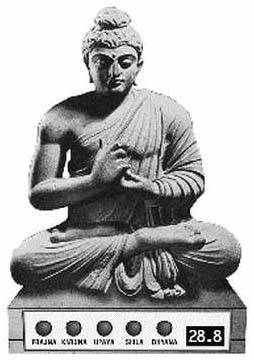 The gay Singapore Buddhist discussion group spearheaded by activist Kelvin Wong in 2003.
---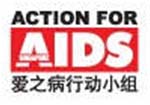 (AfA)- a gay-supported and gay-supportive AIDS advocacy and AIDS services charity started by a group of doctors in 1988. It organised successful campaigns to break down the 'only homosexuals get AIDS' stereotypes, to change the 24-hour cremation rule and to create greater AIDS awareness in school sex education. It publishes 'The Act', a free periodical which provides Singaporeans MSMs with safe-sex and AIDS-related information.
---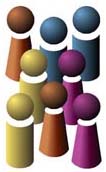 (PLU3) The first and still the main gay-equality advocacy group in Singapore, started in 1993 by Joseph Lo and later joined by activists Alex Au and Dr. Russell Heng.
---